Academic background
2014-2016: Master of Arts (M.A.) Bilingual Translation (German), University of Westminster, London, UK, graduated with Distinction
2003: Translation & interpreting studies, University of Sunderland, Sunderland, UK (term abroad)
2000-2003: Translation & interpreting studies, University of Applied Sciences, Cologne, Germany (pre-diploma)
Professional background
Since 2005: Freelance translator English-German, Spanish-German, based in the UK since August 2011
2018–2021: Visiting Lecturer for Translation English-German, University of Westminster, London (MA Specialised Translation)
2004–2005: Employed translator (incl. internship), Spain
2003–2004: Administrator and translator, Australia/Germany
1997–2000: Accountant and tax consultant assistant, Germany
1994–1997: Recognised vocational training course "Steuerfachangestellte" (tax consultant assistant), Germany
Language skills & cultural knowledge
I was born and raised in Germany, and I have always been fascinated by foreign languages. Back at school, at the age of ten, Russian opened a whole new world for me with a completely different alphabet; afterwards I started with English and French, followed by Spanish much later in life. For almost two decades now, I have been fine-tuning the skills in my main working languages, English and Spanish, by living and travelling in relevant countries, which also left me with an abundance of invaluable cultural experiences. Here a short summary of the places that served as a home base since 2003:
UK (York, currently London) ≈ since 2011
Australia (Townsville/Queensland) ≈ 10 months
New Zealand (Christchurch) ≈ 14 months
Spain (Málaga, Barcelona) ≈ 3.5 years
Argentina (Buenos Aires) ≈ 1.5 years
Uruguay (Montevideo) ≈ 8 months
Equally important, my mothertongue German is kept up-to-date thanks to my German partner, German media and books, and regular family visits to Germany. Apart from that, a daily routine of reading online newspapers and listening to online radio helps me to stay in touch with all the languages I speak.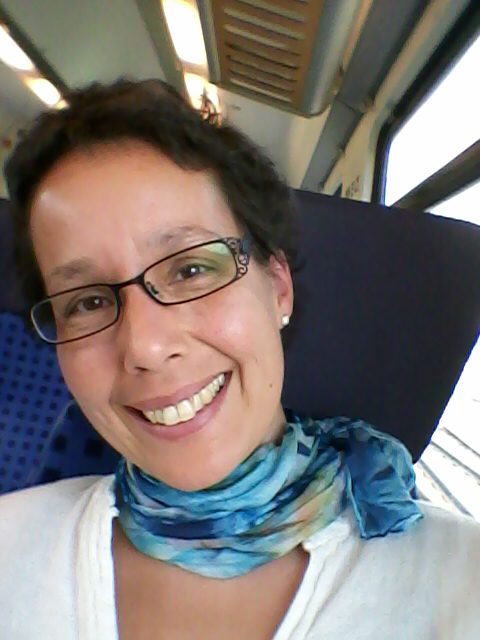 Continuous Professional Development (CPD) & more
BDÜ: Seminar Subtitling + the basics of EZTitles; "Filmuntertitelung: Grundlagen und Softwareschulung EZTitles" (3 days, June 2021)
SDL Post Editing Certification (January 2020)
BDÜ: Webinar Literary Translation – cookbooks; "Literarisches Übersetzen – Kochbücher übersetzen" (28.05.2019)
BDÜ: Webinar Literary Translation – neologisms; "Literarisches Übersetzen – Besser Übersetzen: Teil 4 – Neologismen" (24.04.2019)
VdÜ Annual Meeting (workshops concerning literature translation), Wolfenbüttel (June 2017)
"Open Source Tools for Subtitlers", University College London (May 2016)
"Introduction to Subtitling" (Intensive Course), City University London (May 2016)
"Terminology Management", ITI + University of Westminster (April 2016)
Translation Symposium: Literature Translation, Society of Authors/Translators Association + Free Word London (April 2016)
ITI Spanish Network London, "Ortotipografía aplicada para comunicadores, periodistas, traductores y redactores" (June 2015)
French Level 3, International House London (June-July 2014)
French (intermediate level), private tution (January-March 2013)
PROZ.com Translation Contest, First Place Winner Spanish into German (October-December 2009)
PROZ.com Virtual Conference (September 2009)
PROZ.com Translation Contest, Winner Spanish into German (October-December 2008)
CELU, Certificate of Spanish as a foreign language (Argentina), advanced level (November 2008)